Hello Kitty Rides – All Pimped Out And Going Everywhere!
Hello Kitty and her fans need to be able to get places – to work, to school, to the mall, just everywhere! Why not get there in style – Hello Kitty style!
You can Hello Kitty pimp your ride on any budget, from decals to paint jobs, from rims to wraps, with accessories to complete the look!
Check out all the supercute ways Hello Kitty fans get around town.
Cars
You'll look smart and cute when you get your Smartcar wrapped with Hello Kitty! Sanrio has made three different wrap styles available for Smartcar owners. These are just super kawaii!
This is Antonio Garay, the 6-foot-4, 320-pound former NFL defender for the Cleveland Browns and San Diego Chargers. Hello Kitty loves everyone and everyone loves Hello Kitty!
You can paint your car with Hello Kitty colors and decals, like these cars: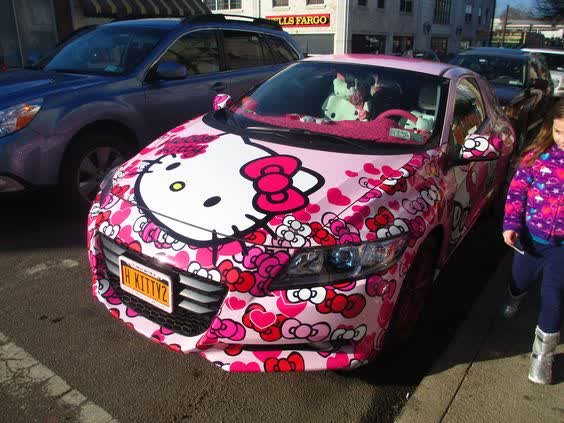 This VW shows a really cute way to decorate your car if you can't do the whole car but want to show your love of Hello Kitty.
Or how about this white Prius?
You could even redo the interior completely with all things Hello Kitty, like this car:
These are all supercute, however, my favorite Hello Kitty car is this beautiful Bugatti:
Isn't it just super kawaii?!
Motorcycles
Why stop at just cars? How about your moped or motorcycle? Hello Kitty makes everything look super cute!
Or how about this cute motorcycle with sidecar?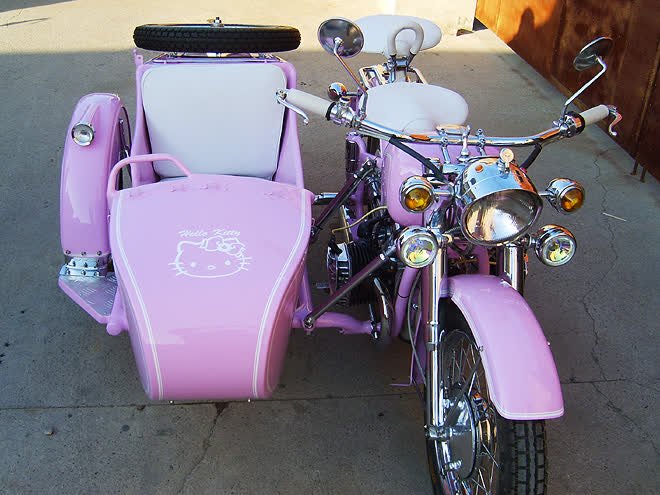 And now you can get Hello Kitty leathers to stay safe while riding!
Of course, helmets are also on the list of every safety-conscious Hello Kitty biker.
Other Vehicles
You can put Hello Kitty on any vehicle, like on your camper, truck or minivan.
Do you own a sailboat? This might be something to consider:
These are just some of the ways that Hello Kitty fans are channeling their inner Hello Kitty and showing it off to the world!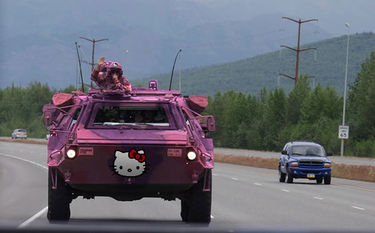 Even the military seems to have gotten on board with Hello Kitty. I don't think this personnel carrier is camouflaged for the field, but it's great if you're being a goodwill ambassador. Nothing says friendly more than Hello Kitty! Kawaii!
Accessories
It's the little details that often set a Hello Kitty fan apart. There are all kinds of wonderful Hello Kitty accessories to help you make your vehicle your own!
Check out these Hello Kitty exhaust pipes and rims – they are just supercute!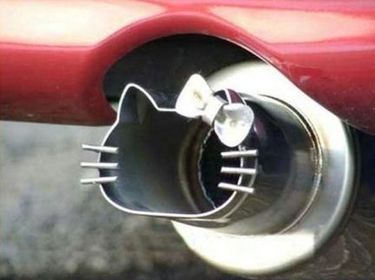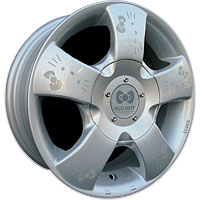 You can also get Hello Kitty car seat covers and steering wheel covers, cup holders, car mats and even Hello Kitty rearview mirrors! Super kawaii!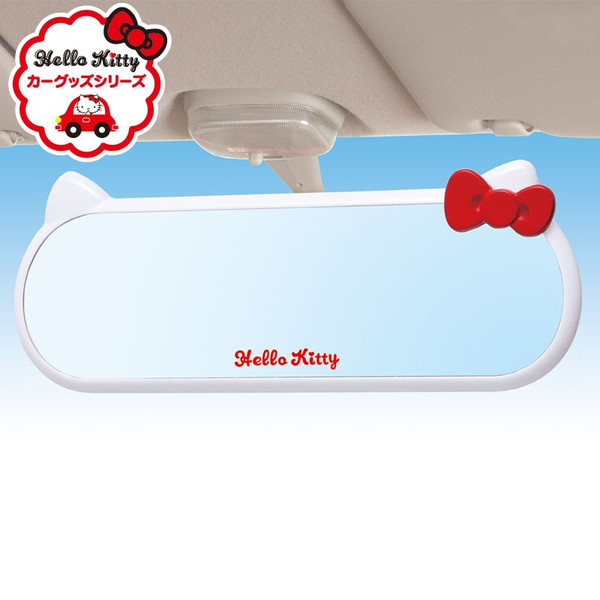 And what kind of oil do Hello Kitty fans put in their cars? Why, Hello Kitty oil, of course!
Public Transportation
Did you know that some school buses in Japan feature Hello Kitty? I think it's a wonderful way to go to school. Don't you think so, too?
And adults can travel Hello Kitty style even if they don't use their car, on this streetcar in Australia…
…this tram in Italy…
…and this bus in Japan.
They will definitely put a smile on your face each time you ride in one of them!
There's even a pedicab decorated with Hello Kitty!
Needless to say, Hello Kitty is everywhere you want her to be. She's just that supercute and friendly! So go forth and channel your inner Hello Kitty into your ride!
Can't get enough Hello Kitty photos?
Follow us on Instagram for your daily fix!